Lake Gregory Regional Park - Crestline, CA
Nestled 4500 feet high in the San Bernardino Mountains, and tucked away amongst the cedar and pine trees of the San Bernardino National Forest, is where you'll find the beautiful Lake Gregory. One of Southern California's hidden secrets. Lake Gregory is one of the few lakes in Southern California that does not allow motorized watercraft, this keeps the lake's waters clean, and affords the guests and locals of Crestline, CA the enjoyment of water sports and various activities throughout the year.
The Lake Gregory Water Park is a definite must for any family looking to have some fun in the sun. Complete with slides, trampoline jumps, and the largest floating waterpark in San Bernardino!
If you're looking for something a little more serene and tranquil, the boathouse on the northern shore of Lake Gregory offers boat rentals, fishing passes, insightful and courteous staff, and just about everything you'll need to start your water adventure off on the right foot.
Operated and maintained by the California Parks Company, Lake Gregory is a hidden gem for anglers, and fisherman of all experience levels. The lake is stocked continually, and is well known for the various fishing derbies and competitions throughout the year.
Fitness enthusiasts aren't left out! You'll find bodyweight exercise equipment that has been located at various points around the lake's shores. While enjoying the approx. 2 mile trail around the lake you'll encounter pull-up bars, parallel bars, balance beams, jump & reach stations, abdominal benches, and much more. Who doesn't enjoy a good work-out in crisp clean mountain air?
After your time at the water park, fishing, boating, hiking, or working up a sweat with the outdoor fitness equipment, there are Picnic areas, benches tucked away in the perfect spots with immaculate views, and just the simple serenity of all that Lake Gregory has to offer.
For more general information, current entrance rates, and continual updates on the activities at Lake Gregory, Please visit the lakes recreation website at www.LakeGregoryRecreation.com
Introducing the NEW Lake Gregory Tagged Fish Rewards Program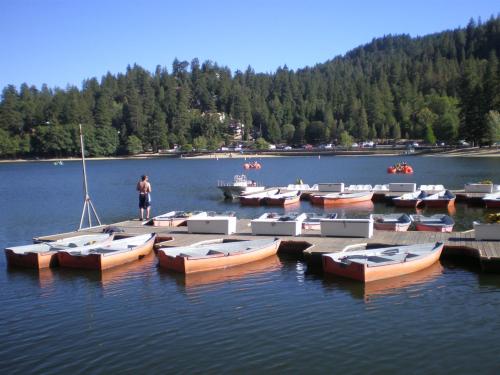 Win up to $1,500 Every Month!
Three bright orange tagged fish will be released into Lake Gregory at the beginning of each month with a minimum value of $100 each and a maximum of $500 each. If you catch that bright orange tagged fish, you win!
Payout
$500 Cash - Catch an orange tagged fish while owning two or more Lake Gregory Annual Passes. (Annual Parking Pass excluded)
$200 ($100 cash + $100 store credit) - Catch an orange tagged fish while owning only one Lake Gregory Annual Pass. (Annual Parking Pass excluded)
$100 Cash - Catch an orange tagged Lake Gregory fish
Sign up at the North Shore Boathouse today and Fish On!
Visit the link below for more information.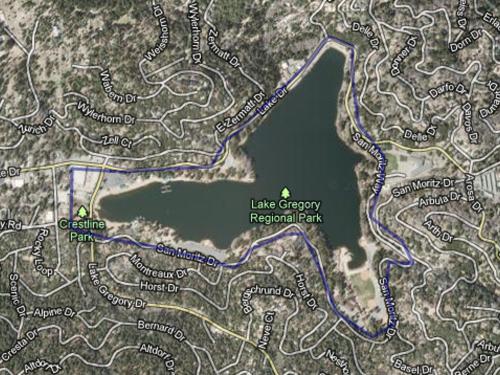 24171 Lake Drive
Crestline, CA 92325
Phone: (909) 338- 2233
Fax: (909) 338-4590