We Are Pet Friendly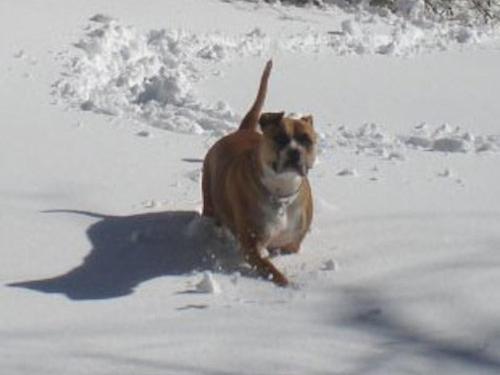 Lake Gregory Crestline is a great place to bring your dog. There are walking trails around the lake with plenty of places for Fido to take a swim. There is a great dog park at the lake too with a section for big dogs and small dogs. Dogs are not allowed on the beach, so we suggest one of our local pet groomers that also dog sit. Sorry, pets are not allowed unattended in the rooms or cabins at Sleepy Hollow. There is also a dog ranch for Fido to enjoy a vacation and still be near by too. We suggest you make arrangements in advance with any of these options. (phone numbers below) There are two main animal hospitals nearby as well as groomers and pet shops.
Pet Policy
At Sleepy Hollow we welcome your dog (sorry, no kitty) in most cabins and in two rooms, the Briarwood and Chestnut. In order to make sure you and your pet have a great stay we have some policies that need to be followed:
Pets not allowed in our pool and hot tub area, however we have a large kennel area near the pool they can play in, as long as they don't disturb others.
Pets are never to be left alone in cabin. If you must leave, please ask about local pet sitters well in advance.
Barking dogs that disturb others will be asked to leave
Pet owners are responsible for picking up after their pet.
Pets are not allowed on furniture, beds or sofas (if your pet likes to sleep on sofas we ask you to bring blankets to cover the furniture). You will be charged an additional fee for pet hair found on furniture.
We recommend you bring towels for pets with messy paws. Cabin towels are for people guests only. Dirty towels will be charged to your unit.
All pets must remain on leash while on our property.
Ask the front office about the many local hiking trails that you and your pet can enjoy. Lake Gregory does not allow pets on the beach!!!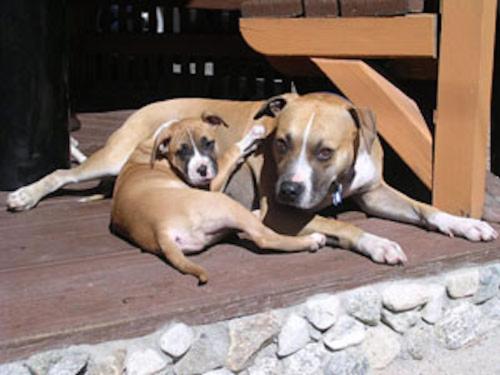 Pet Policy
Neutered/spayed dogs under 60 lbs. are allowed in selected units with an additional $20.00 per dog, per night fee and a $100.00 deposit, refundable within three days of check out, as long as there is no damage. Larger pets must be approved in advance and require additional fees. You must let us know when you make a reservation that you will be bringing your pet. Unauthorized pets will result in a $200.00 fee.
Pet Sitters:
Head to Tail Groomers (909) 338-5407 Tony
Doggy Styles Groomers (909) 338-5329
Double Dog Ranch (909) 338-8383
Vets - within 4 miles:
Rim Forest Animal Hospital (909) 337-8589 HWY 18, Rimforest
Lake Arrowhead Animal Hospital (909) 336-6800 HWY 189 Blue Jay